How to Order
We keep a small inventory of items but many of our pieces are made to order.
To place an order please fill out the info at the bottom of the page, email me at wilogfurniture@yahoo.com, or call
(262) 994-8103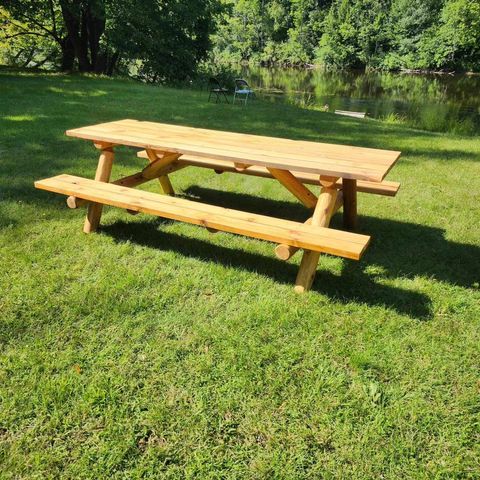 Log Picnic Table
Cedar log picnic table. They can be made in 6 or 8 foot lengths. We use an exterior oil based finish and exterior glue and screws to assemble this.
Price: 6 Foot- $750, 8 Foot- $850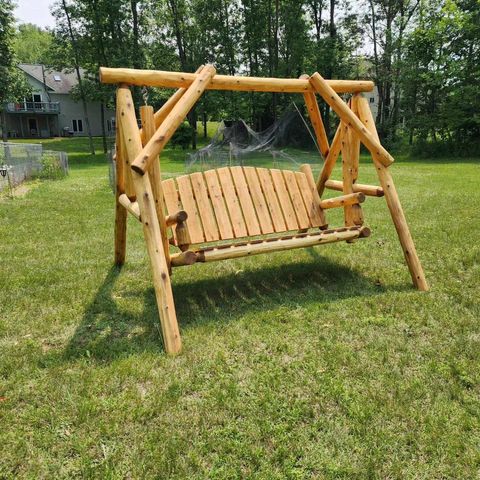 Log Swing
One of the most popular outdoor items is a Cedar Log Swing. We use an exterior oil based finish and stainless steel hardware to make sure your swing is going to hold up over time. Price: $850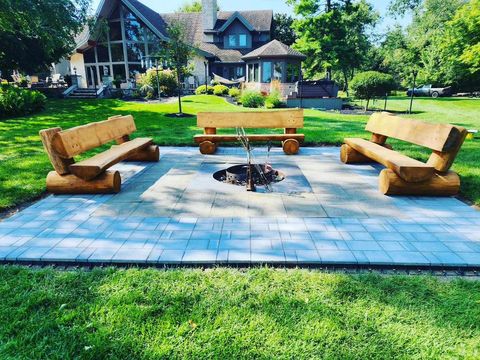 Log Benches
What say's "Up North" more than full scribed log benches? These benches will be the focal point of your outdoor entertainment space. They're 8 feet long but can be modified to fit your space. Price: $850 Each.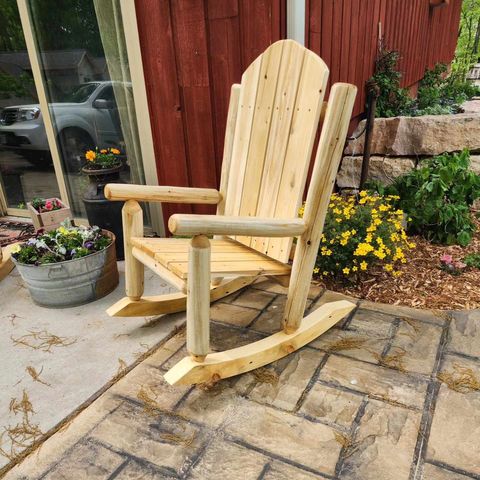 Rocking Chair
Drift away rocking on one of our beautiful rocking chairs. We build our rockers from 3" thick slabs so they're sturdy. We use Cedar logs and boards for the seat and backrest, finished with an exterior rated oil based finish to hold up to the elements. Price: $385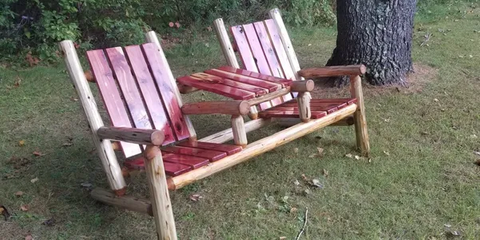 Log Adirondak Bench
Sit back and relax with company and comfort on this Adirondack bench. Keep your drink close by on the table in the center. Finished with 3 coats of a UV resistant spar urethane, it's sure to hold up to the weather. Price: $485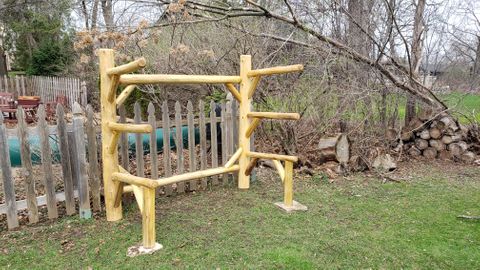 Kayak Rack
Keep your kayaks off the ground with this stylish log kayak rack. We offer multiple options to hold two, three, four, or six kayaks. All finished with an exterior UV rated clearcoat. Price varies depending on size.