How to Order
We are a "Made to Order" manufacturer. This means we build each piece custom as the order is placed.
To place an order please fill out the info at the bottom of the page, email me at wilogfurniture@yahoo.com, or call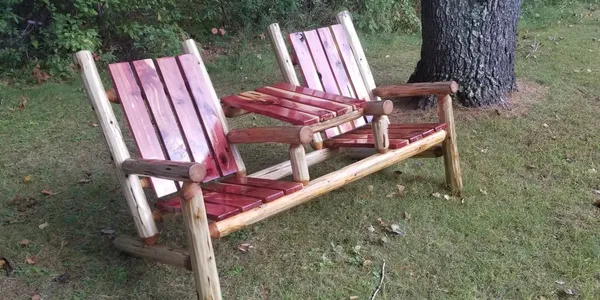 Log Adirondak Bench
Sit back and relax with company and comfort on this Adirondack bench. Keep your drink close by on the table in the center. Finished with 3 coats of a UV resistant spar urethane, it's sure to hold up to the weather.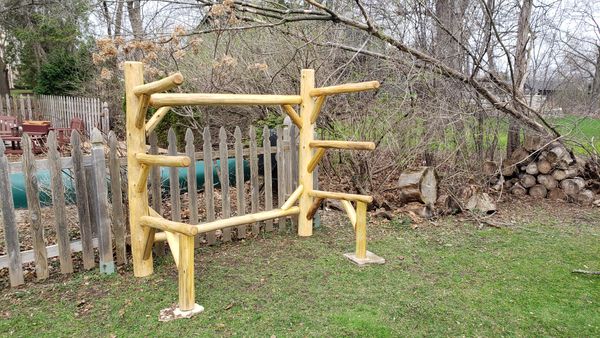 Kayak Rack
Keep your kayaks off the ground with this stylish log kayak rack. We offer multiple options to hold two, three, four, or six kayaks. All finished with an exterior UV rated clearcoat.