See what our happy customers have to say about us:
Have you recently had custom wood pieces created by Wisconsin Log Furniture & Railings? We would love to hear from you! Your feedback helps us to improve our processes and continue providing our customers with the highest quality log furniture and railings. Thanks for your time!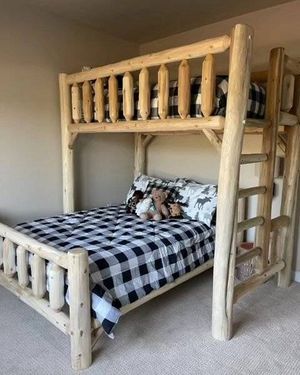 If you're thinking you'd like any outdoor or indoor furniture…they can build it all and the quality is just A+. Give Austin a call or send an email…they are GREAT to work with.
- Jackie Schroeder- Facebook
The craftsmanship is fabulous! If you're looking for the true up-north look - check out Wisconsin Log Furniture & Railings.
- Luann Poll- Facebook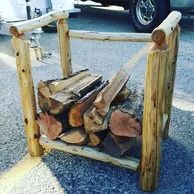 "This is perfect to hold the wood for our wood stove. Thank you!!"
- Whitney- Etsy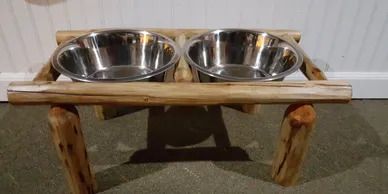 " Excellent quality and craftsmanship. Good communications and great customer service. Very happy with the purchase, and my Huskies are enjoying it every day. Thank you."
- Christopher- Etsy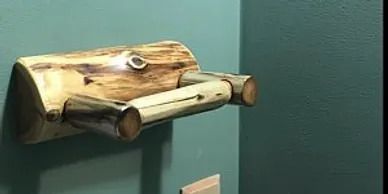 "Beautiful piece! Bathroom redo in cabin decor. Great shop to purchase from. Always quality work."
- Beth- Etsy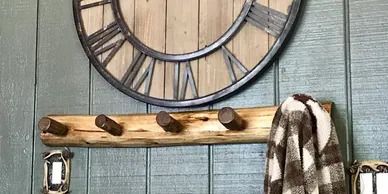 "Thank-you.. We love the 5 peg coat rack. (Fast Shipping)"
-Stephanie- Etsy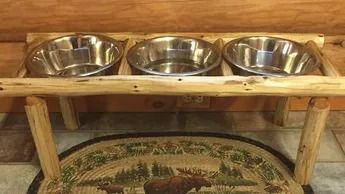 "Wonderful experience and beautiful piece of furniture! Highly recommend!"
- Karyn- Etsy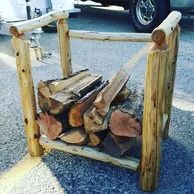 "Wisconsin Log Furniture was extra communicative regarding deliver etc. The firewood rack arrived on time and was easy to assemble."
- Joe- Etsy